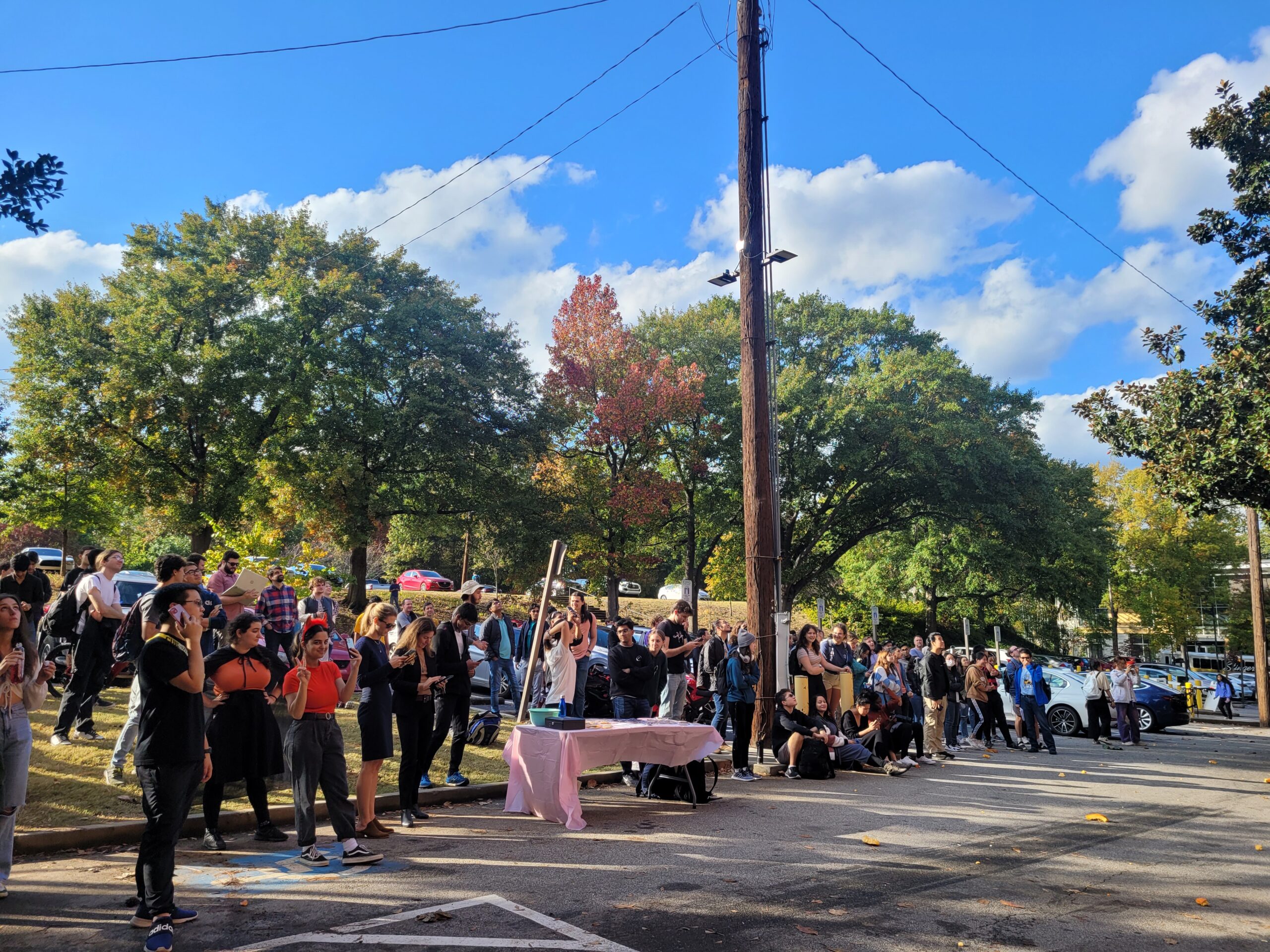 2022 Pumpkin Drop
In October 2022, our Fundraising committee hosted the annual SPS Pumpkin drop, a classic event in which students and faculty would pay to see fruits of harvest plummeting from the top of the Howey Physics Building. Professors Edwin Greco and Flavio Fenton did the honor of dropping the pumpkins. Fancy designs included a pumpkin with "JC still sucks!" engraved on it, a pumpkin filled with Jolly Rancher candy, as well as a triplet of pumpkins stringed together with burly rope.
SWIP officers were onsite selling baked goods among the onlookers and spreading the cheer of so fruitsome (like gruesome but fruit) a spectacle. .
Surprisingly, one of the whipped cream pumpkins had the loudest cracks, sending shards of pumpkin rolling into the feet of bystanders.