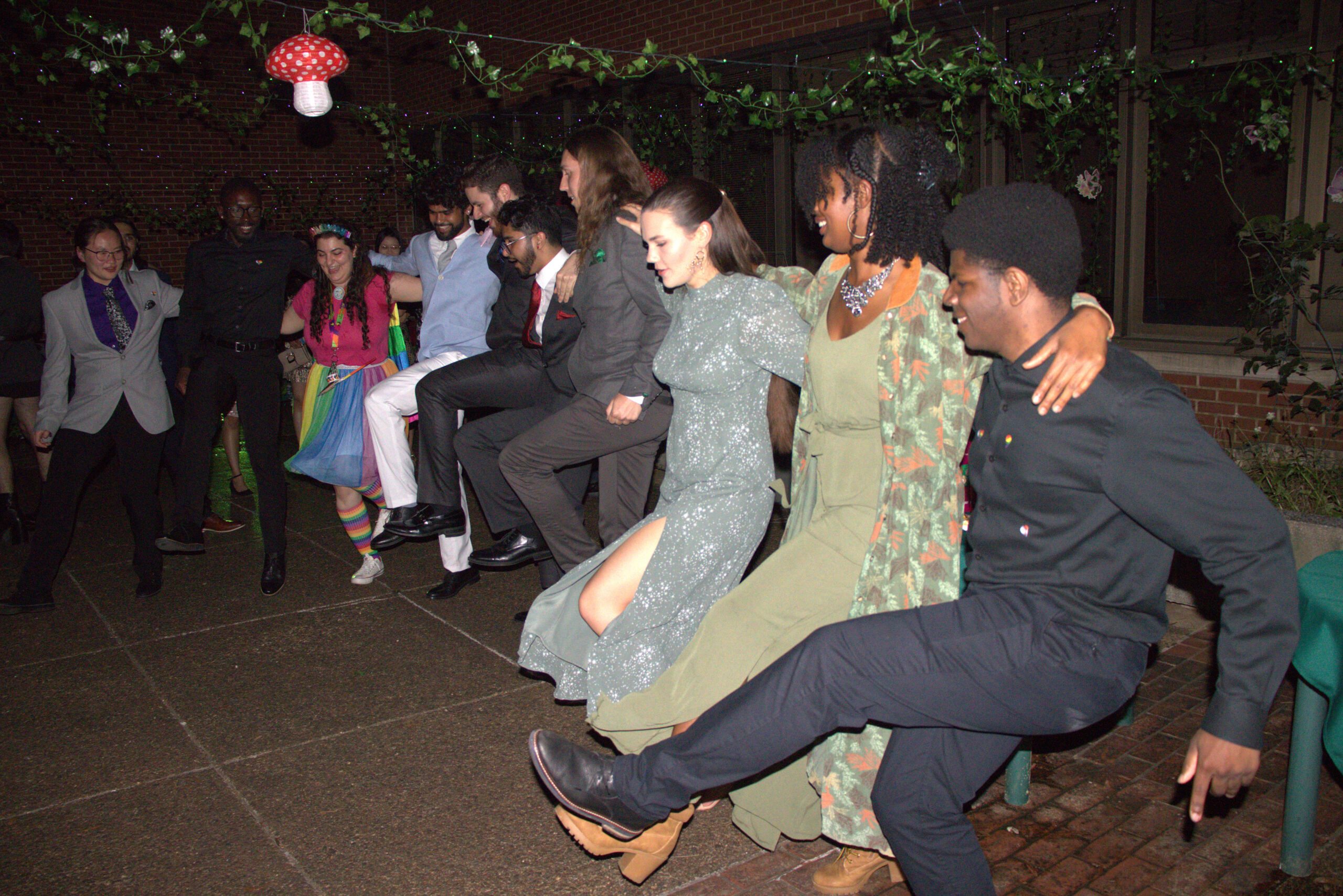 2023 Enchanted Forest Formal
Our SPS Formal this year was pretty magical- we dressed up the secret courtyard in vines, lights, mushrooms, and fog, creating a secluded but festive alcove in the heart of Howey.
Members dressed up in all sorts of eccentric fashions. See the Google Drive Folder for more pictures of this amazing event!